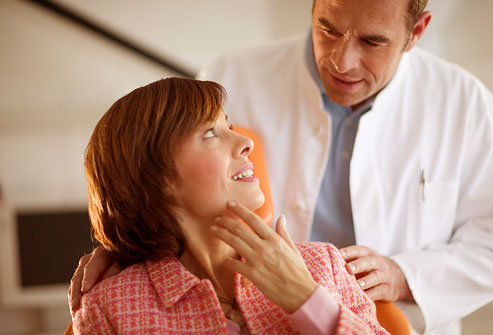 Diabetes and Your Mouth
4 Signs You May Have a Problem
Diabetes puts you at risk for dental problems. It hurts your ability to fight bacteria in your mouth. Having high blood sugar encourages bacteria to grow and contributes to gum disease. You may have gum disease if you have:
Gums that are red, sore, bleeding, or swollen, or that pull away from your teeth
Loose teeth
Chronic bad breath
An irregular bite or dentures that don't fit well
Control Diabetes to Keep Your Smile
Well-controlled diabetes helps keep your mouth healthy. If you have poorly controlled or high blood sugar, you have a higher chance of dry mouth, gum disease, tooth loss, and fungal infections like thrush. Since infections can also make your blood sugar rise, your diabetes may become harder to control. Keeping your mouth healthy can help you manage your blood sugar.
See Your Dentist Regularly
People with diabetes are more likely to have oral infections. You should get dental checkups at least twice a year. Let your dentist know you have diabetes and what medicines you take. Regular checkups and professional cleanings can help keep a mouth healthy. And your dentist can teach you the best ways to care for your teeth and gums at home.
Brush Daily, Brush Right
When you brush your teeth twice a day, it not only keeps your breath fresh, but it also helps rid your mouth of bacteria that makes up plaque and can lead to infections. To brush properly, point your bristles at a 45-degree angle against your gums. Use gentle back-and-forth strokes all over your teeth — in front, in back, and on chewing surfaces — for two minutes. If holding a toothbrush is hard for you, try an electric toothbrush. Also brush your gums and tongue.